All 500 COVID-19 tests offered at Prince William County's new free community testing center were claimed by about 3 p.m. Thursday – the site's first day of operation – but more appointments will be posted at noon Friday, officials say.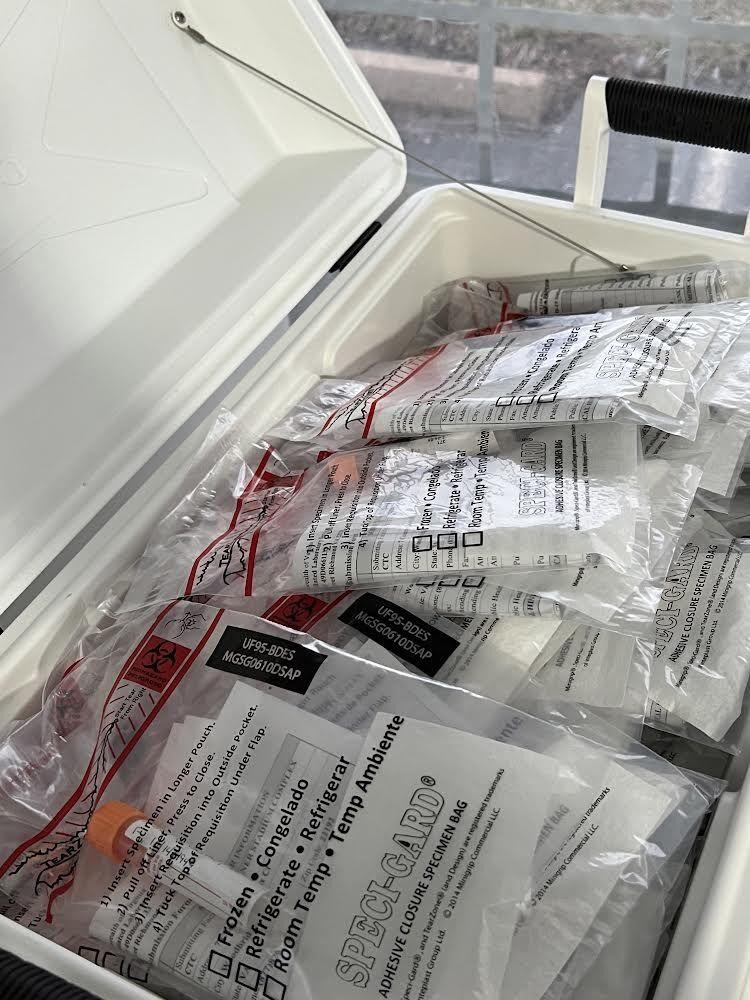 The CTC, located in a tent in the parking lot of Prince William County's Pfitzner Stadium, 7 County Complex Court in Woodbridge, will offer 500 free COVID-19 tests a day each Saturday through Thursday -- likely until March, according to Sean Johnson, spokesman for the Prince William Health District.
The testing site was announced on Wednesday, and an initial 500 appointments were posted to the state's website soon thereafter. All 500 slots had been claimed by mid-afternoon Thursday, Jan. 13, Johnson said.
The testing site is operating by appointment only. Each day at noon, 1,000 appointments – 500 for each of the next two days – will be released. The site will offer only two-days' worth of slots at a time in an effort to limit no-shows, Johnson said.
"Some people are searching all over for tests, and they sign up for a slot [several days in advance] but don't show up," Johnson said, likely because COVID-19 symptoms appear before their appointments.
The CTC is staffed by 10 healthcare workers and operated by private contractor Ashbritt IEM Health. The tests are not drive-thru. Those arriving for testing must park and walk up to the testing tent. On Thursday, patrons were in and out in about four to six minutes, Johnson said.
Residents need only to provide a cell phone number or an email address to receive their test results, which are expected to take two to three days, Johnson said.
The CTC is open from 9 a.m. to 5:30 p.m. Saturdays through Thursdays and administers Polymerase Chain Reaction, or PCR, tests, which are very effective in detecting an active COVID-19 infection even if people without symptoms.
The local CTC marks a return of free COVID-19 testing coordinated by county officials. The county offered free testing from May 2020 until May 28, 2021, when testing ended amid dwindling demand. At that point in the pandemic, the local health district was reporting only about four or five new COVID-19 cases a day. On Thursday, Jan. 13, 1,139 new cases were reported in the county, Manassas and Manassas Park.
The previous tests were offered in different sites around the county at a rate of 200 a day. County officials decided to keep the new testing in one location – the Pfitzner parking lot – for consistency, Johnson said.
And although the initial announcement said the new testing would be done in conjunction with the community vaccination centers, the local health district decided not to do that to keep people who possibly infected with COVID-19 from mingling with those coming to get  vaccinated, Johnson said.
The county's community vaccination centers are located at the old Gander Mountain store in Woodbridge at the Manassas Mall.