Shortly after Rep. Jennifer Wexton opened her Saturday afternoon town hall meeting, a long line of speakers formed at the center of Gravely Elementary School's gymnasium in Haymarket. Near the front was a woman named Martha who wanted to talk about socialism.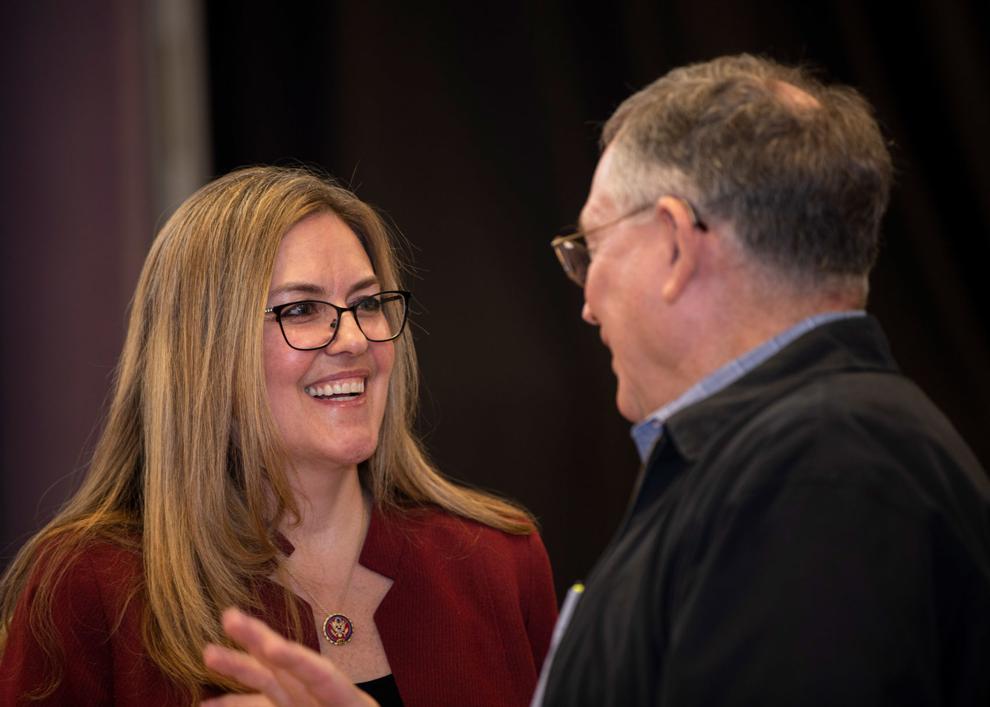 "Are you willing to say you support capitalism?," she asked. "And if you agree that capitalism is actually a good thing, what is your position on fighting back against the growing misunderstanding, at least among young people, that socialism is good?"
The woman's question was met with loud applause.
Wexton, a former prosecutor and the first Democrat to win Virginia's 10th District seat in nearly four decades, was quick with a response but also voiced a note of caution.
"First, I'm going to let you all in on a scoop, an exclusive here today. I am not a socialist," she said. "But as far as people throwing these terms around … I'm not sure what people mean when they use the term 'socialism.' … I think we need to all figure out what our definitions are."
Wexton went on to explain that some of things she opposes, such as the federal government's inability to negotiate prescription drug prices, could be considered less than capitalist. Even so, a bill that seeks to change that has been criticized as "socialized drug pricing," Wexton said.
"I'm a capitalist. I'm not a socialist, but I think the federal government should be able to negotiate drug prices on behalf of the American people," Wexton added, also to loud applause.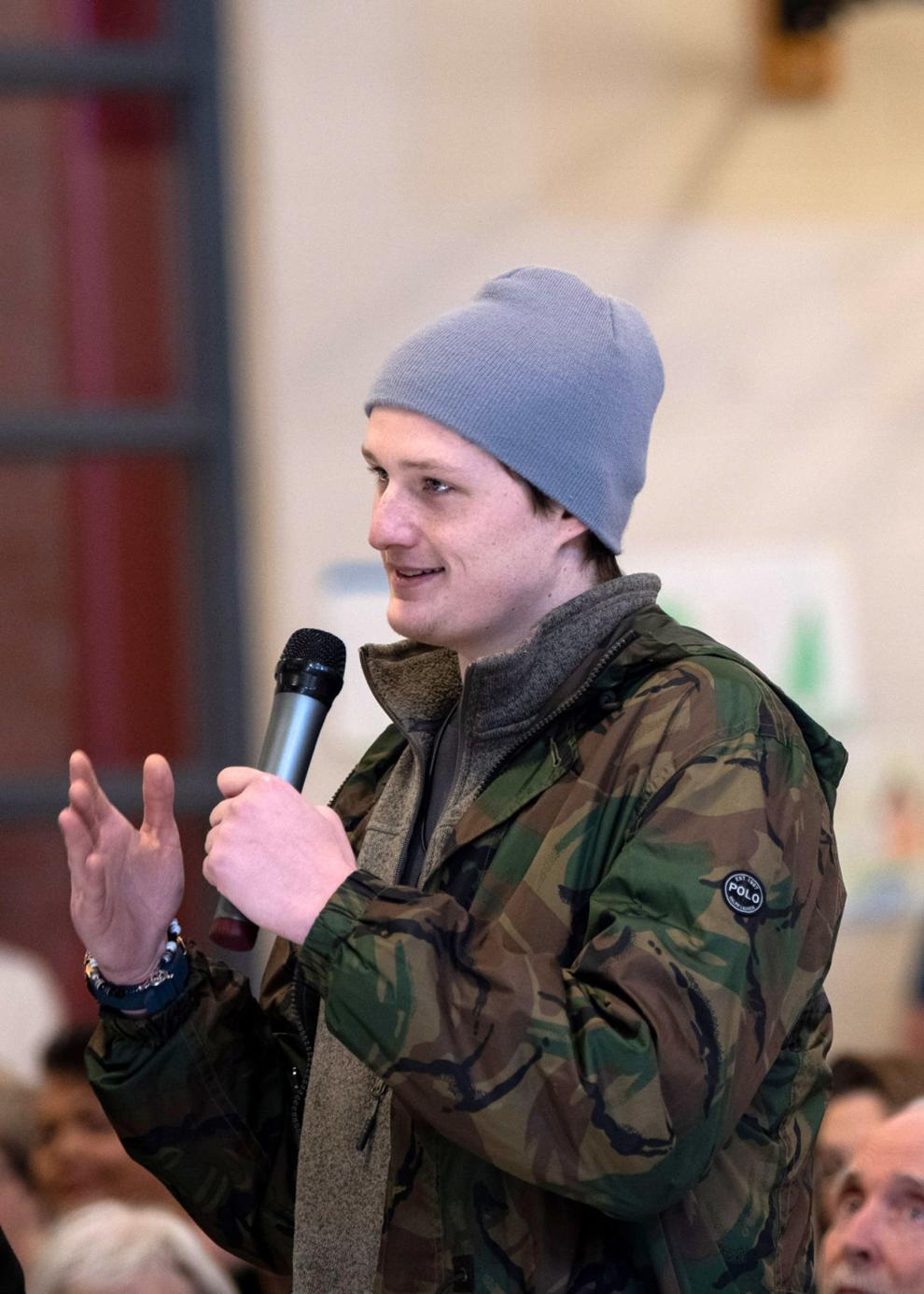 Soon afterward, Alexander Kaufhold, a twentysomething who lives in Loudoun County, came to the microphone to express a different opinion. 
"First off, I would just like to say that people in my generation are not afraid of buzz words like socialism," Kaufhold said. "I mean, people need to relax. The Iraq War cost $4 million a week at the height, and there's enough money in this country to actually help the working class."
The exact cost of the Iraq War is still disputed and is likely in the trillions, but that was just an example of the back-and-forth during Wexton's the town hall meeting, Wexton's eighth since taking office in 2019. 
Although the 10th congressional district is said to "lean Democratic" according to political pundits, it straddles Virginia's political divide. The district includes the more Democratic leaning counties of Prince William, Loudoun and Fairfax as well as Manassas and Manassas Park, but also covers the more rural and more conservative Frederick and Clarke counties and Winchester City.
Those divisions were more than evident during the 90-minute town hall meeting.
Some of Virginian's U.S. representatives have refused to hold open town hall meetings in recent years. Rep. Rob Wittman, a Republican who represents the nearby 1st District, for example, held invitation-only events in 2017 and 2018 before returning to open halls in 2019, when he held four, including one in Nokesville.
During the Feb. 8 event, Wexton patiently fielded questions from constituents who seemed to have little in common except for the fact that she is their congresswoman.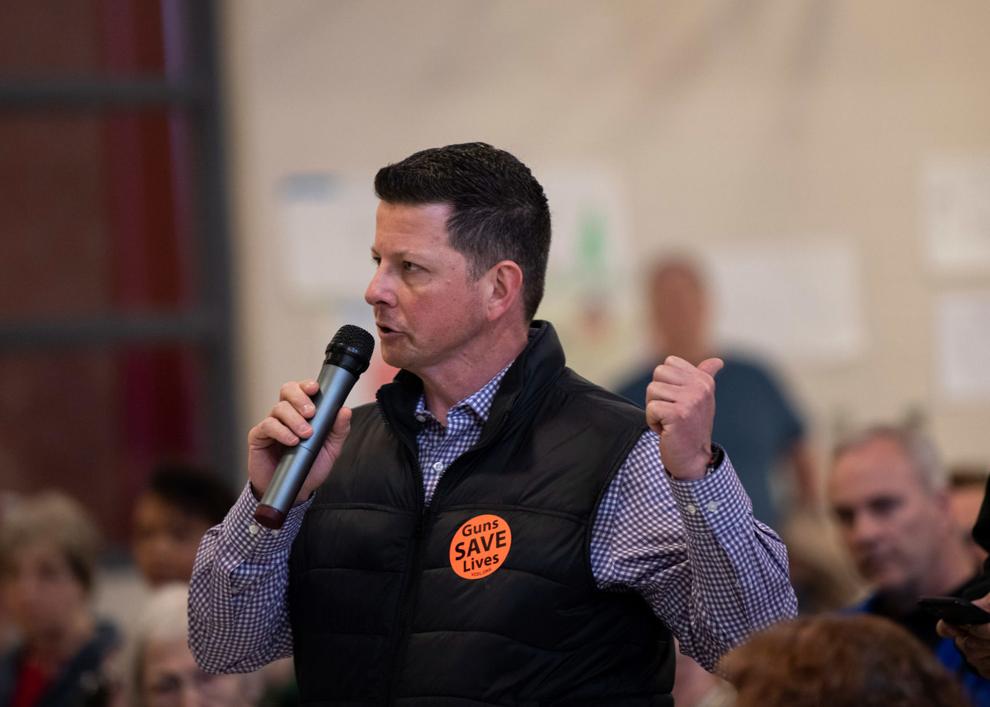 About a third of the 110 attendees wore bright orange "Guns SAVE lives" stickers – a hallmark of the pro-gun rights Virginia Citizens Defense League. Several came to the microphone to talk about proposed gun-control laws they consider unconstitutional.
Other attendees talked about ballooning student loan debt, gun violence and health care. 
On health care, Wexton said she does not support "Medicare for all," a move to eliminate private insurance and open government health care to all Americans. The idea is supported by Democratic presidential candidates Sens. Bernie Sanders, I-Vermont, and Elizabeth Warren, D-Massachusetts.
Rather, Wexton said she is in favor of "Medicare X," which would retain private insurance but allow Americans to choose a public option. So doing, she said, would give people greater choice in areas where private insurance options are scarce. 
"I think that increased competition will make premiums come down across the board," Wexton said. 
In response to a question from a gun-rights advocate, Wexton explained she is sponsoring a bill to study whether credit card transactions could be used as a warning tool for mass shootings. 
Wexton said she came up with the idea after it was determined the gunman in the June 2016 Pulse nightclub mass shooting in Orlando charged $26,000 in guns, ammunition and gear in the days prior to the incident, which left 50 people dead and 53 injured.
Wexton's explanation, however, was met with jeers by some in the audience. 
"That's none of your business!" one person shouted. "That's bull----!" another replied.
In an interview after the meeting, Wexton said she wasn't surprised to see so many pro-gun-rights advocates at the town hall given the ongoing debate in Richmond about gun control. 
"But I hope they know that nobody's trying to take guns away from law-abiding citizens, and that the Second Amendment and gun-violence prevention laws can coexist," she said.
Wexton said she believes the majority of her constituents support further gun control measures. 
"Things like universal background checks. That's something over 90% of Americans support," she said.
"I can't tell you how many times I heard from people while I was on the [campaign] trail that they really are scared when they send their kids to school," she added. "… You know, we're creating a generation of kids who have this anxiety and fear, and I feel like whatever we can do to try to stop that, I have an obligation to, as an elected leader."
Clarification: This story has been updated to note that Rep. Rob Wittman, R-1st, returned to hosting open town hall meetings in 2019, when he held four, including one in Prince William County.