A local wounded warrior and his partner have opened a restaurant that honors and celebrates the founding fathers and their quest for freedom as well the modern-day patriots who maintain it.
Josh Himan, a 36-year-old Marine veteran who grew up and still lives in Woodbridge, and his partner Ed Keels launched B. Franklin's American Tavern on Memorial Day. It's located near Potomac Mills mall in a building that was formerly The Knife restaurant at 14425 New Bedford Way.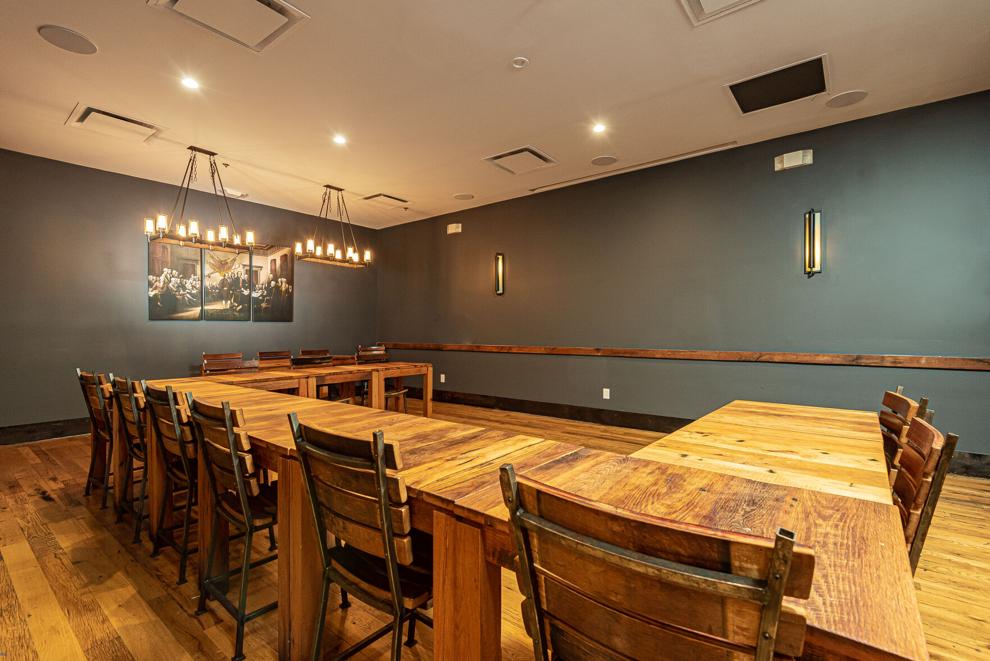 Himan is a retired Marine corporal who sustained spinal cord injuries from a roadside bomb in Afghanistan in September 2009 and is paralyzed from the chest down. He graduated from C.D. Hylton High School in 2002 and grew up playing baseball for Dale City Little League.
Keels has been in the restaurant industry for 40 years. He has started and managed about 20 businesses, including the business consulting firm Breakeven Inc. Himan received some training from Breakeven Inc. and became friends with Keels before they launched the new restaurant together.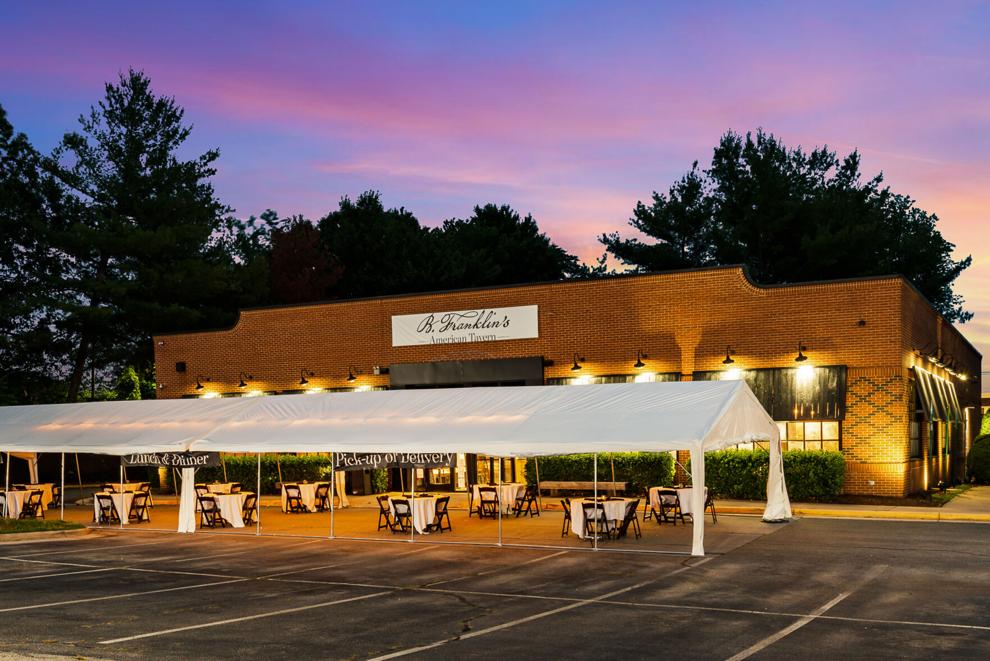 "[Himan] is one of the reasons why in our business. We honor not only our founding fathers but all those who have fought to maintain our freedom," Keels said. "[Himan] is a true man of honor and one that lives every day for those who didn't make it. Because of that, and his always positive attitude, it was an easy decision to partner with him."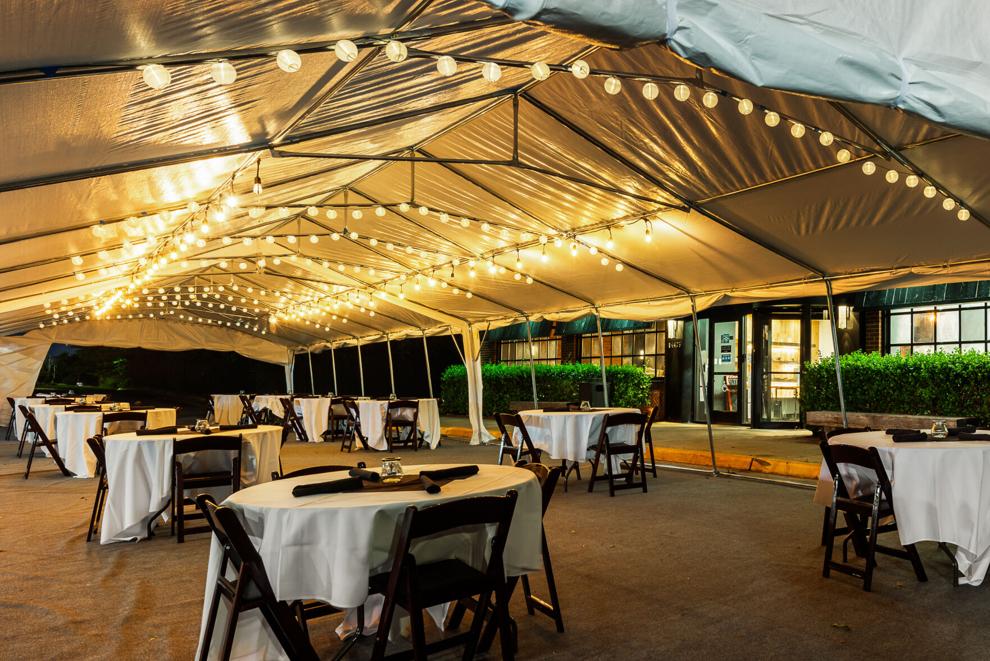 Himan said they wanted to make a real American restaurant. 
"We went back and looked at what the founding fathers used to eat," Himan said. "We took the recipes of the food they used to eat in the 18th century and brought it up to today."
"The concept started with: This is Virginia, the first colony. Ben Franklin was dubbed the first American, so where better to start our first of hopefully a 13-colony chain?" Keels said.
They also decided to focus the menu, in part, to the likes of the founding fathers.
Ben Franklin was a vegetarian for the first half of his life and loved apples.
"So, we try to put apples in any place we can," Keels said. That includes apple crisps for dessert, a grilled cheese sandwich with applewood bacon, cheese and thin slices of apple. 
"Everything we do is a little modernization and a tip of the hat to the founding fathers," he said.
Another tip to the founding fathers is the restaurant's macaroni and cheese. Thomas Jefferson was fond of French food and brought a slave with him to France to go to culinary school, promising him if he did, he would free him. Jefferson did free the slave who learned how to cook mac and cheese. "That guy is responsible for the first mac and cheese recipe in America," Keels said.
B. Franklins has some wine from Jefferson's vineyard and Brew Republic's Bierworks made a beer for the restaurant based on Franklin's original recipe. "Robert Hares Porter is probably the best beer I've tasted in my life. We got lucky with that," Keels said.
A cherry turnover honors George Washington and the fable of the cherry tree.
"We've done a lot of research and continue to do so to stay relevant," Keels said.
The menu puts a modern flair on the 18th century cuisine and also includes many of today's American favorites.
Dealing with a modern-day reality: the pandemic
B. Franklins opened Memorial Day, but due to pandemic restrictions was limited to curbside and delivery for a time and then outdoor-only dining. Once Virginia entered Phase 3 of the state's reopening on July 1, it opened for both indoor and outdoor dining.
Himan said opening a restaurant in a pandemic has been challenging, especially financially.
"Obviously, it's a tough time for businesses right now," Himan said, adding that he didn't expect the pandemic to continue into the fall.
"The restaurant is doing quite well. We are getting a lot of return customers. I just don't have the massive traffic coming from the mall," he said.
Still, the restaurant is following the guidelines of mask wearing, sanitizing and social distancing. Given the size of the restaurant, nearly 9,000 square feet, social distancing is not difficult, Himan said.
The restaurant features two dining rooms, the Liberty Lounge with couches and wing-back chairs, and the Chef's Counter where diners can watch the chef prepare their three-course meal. Reservations are required for the Chef's Counter.
"It's fun. The grills get hot and you can watch the chef cook. A lot of people enjoy it," Himan said.
Diners will see the rustic tavern feel in the restaurant that also features copies of the Constitution and the Declaration of Independence as well as famous quotes from the founding fathers on the walls.
Himan said he enjoys being in the restaurant business. "I like having a place where family and friends can come," he said. "I also like that every day when I go into the restaurant, I meet someone new."
Do you know of a new business that should be featured in the Prince William Times? Reach Aileen Streng at aileenstreng@gmail.com.