Nature lovers were thrilled when North American river otters unexpectedly showed up at Huntley Meadows Park in Fairfax County in January, attracting large crowds of onlookers, some of whom drove from hours away to catch a rare glimpse of the playful creatures.
Huntley Meadows, a Fairfax County park consisting of dense wooded forests, wildflower meadows, and vast marshy wetlands, boasts some of the best wildlife watching in the Washington metropolitan area -- but river otters are not regular inhabitants.  
"The last time river otters were regularly seen in the park was in 2012, and that was for just a couple of months before they moved on, so this is really special," said Karen Sheffield, Huntley Meadows Park manager.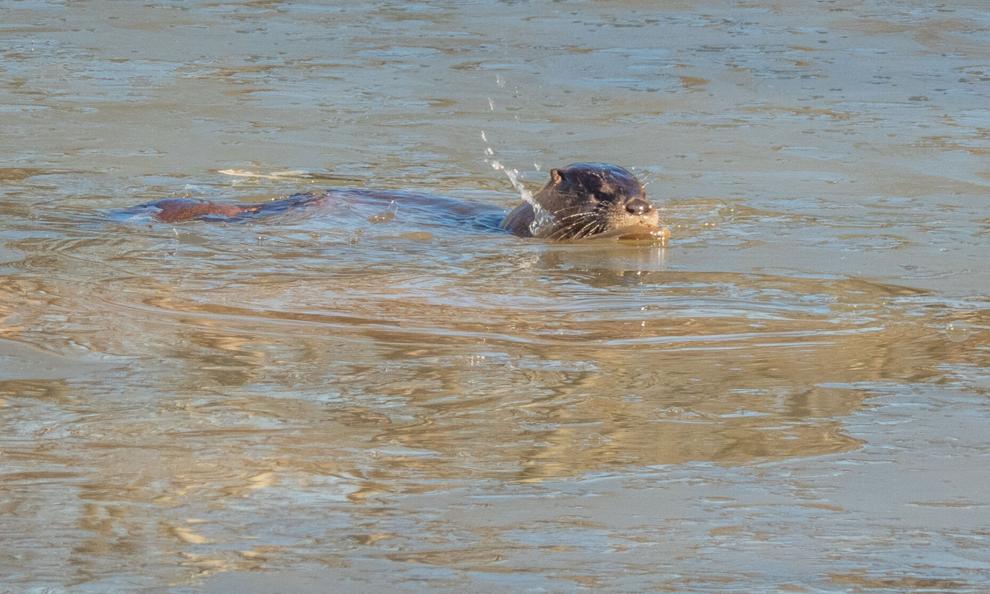 The park has seen a huge boost in attendance since the onset of COVID-19. But the recent arrival of the river otters has caused park attendance to spike to new levels. Nature photographers trying to capture the perfect shot, naturalists attempting to observe the otters in a brand new habitat, and curious families hoping to catch a glimpse of the otters crowded the park every morning.
There was incredible interest from around the region and beyond.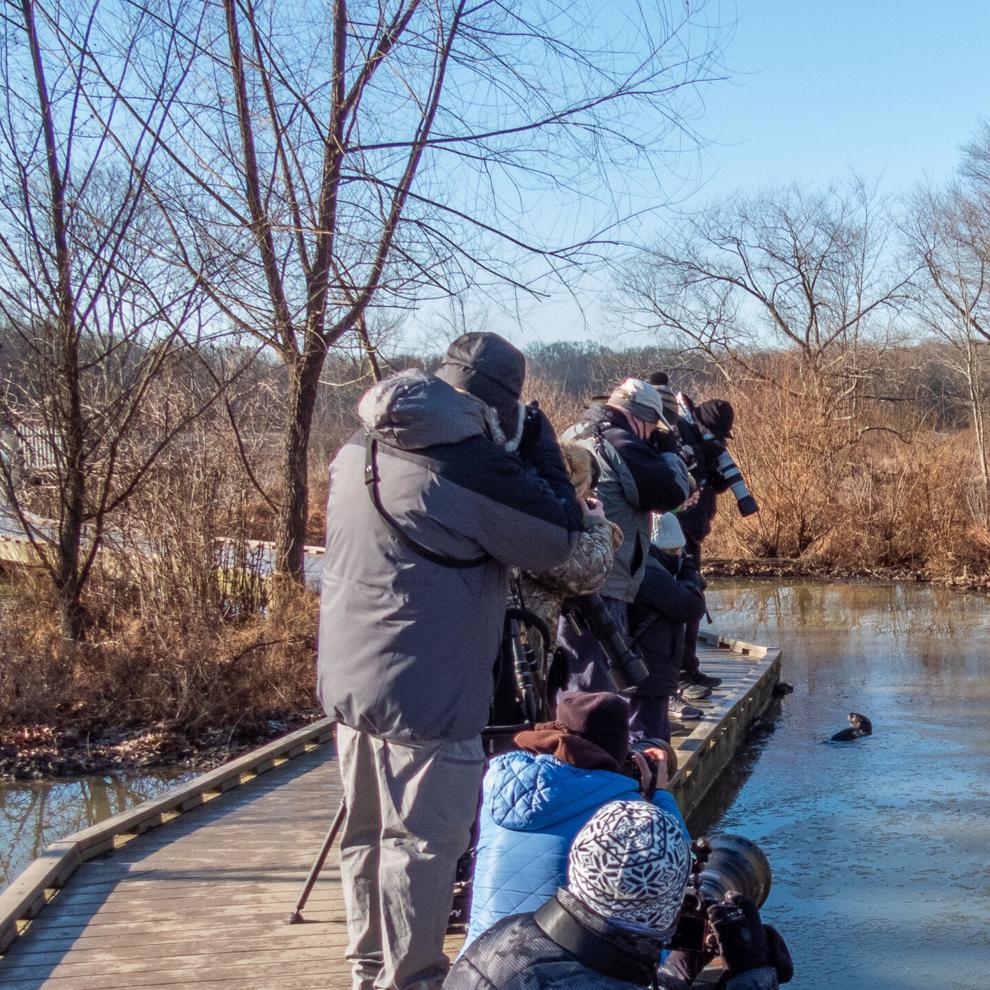 Ana Ka'ahanui, a master naturalist and co-founder of Capital Nature, coined the term "otterazzi," to describe the hordes of otter fans crowding the boardwalk over the marshy area where the river otters fished and frolicked. Ka'ahanui's friend traveled three and a half hours from New Jersey to see the river otters. 
Tammy Schwab, manager of education & outreach for the Fairfax County Park Authority, explained the excitement simply: "Otters are super cute! And they are still wild enough to be a rare site, not like the other animals we see all the time in nature."  
Schwab continued, "Otters are famous for being playful, especially how they slide in mud, snow, and into the water and chase each other."
River otters are a spectacular sight in the wild.  They are semi-aquatic mammals with thick protective fur, which keeps them warm while they swim and fish in ice-covered waters. They have long, slender bodies, short legs, webbed feet, and strong tails, which make them effortless swimmers.  
They are also incredible hunters. In the water, otters' bodies can become extremely flexible, even snakelike, in their ability to contort themselves. This ability, together with their long, sensitive whiskers, enable them to suddenly catch prey in their jaws or with their clawed feet.
Otters can disappear and remain under water for as long as eight minutes, which can confound even the most focused onlookers, making otter sightings in the wild exhilarating.   
Visitors to the park reported seeing four river otters in the wetlands, but Sheffield said that park staff believed there were a total of three river otters. Because otter families stay together for six months to a year, Schwab believed the river otters to be a mother and her pups.  
"Otters are a great example of animals learning by playing, as the young are learning about hunting while they play," said Schwab.
The river otters' residence at Huntley Meadows was short-lived, however, because they haven't been seen since the end of January. Schwab explained, "Otters move around a lot. They can travel up to 25 miles in one day. Their territory can range in size but is not usually less than 10 miles. And they prefer moving water or streams and rivers."  
Recent park visitors have been disappointed that they missed such a unique opportunity.  Ka'ahanui hopes they return soon because seeing them is a "cool experience which encourages people to get outdoors and connect with nature."
Reach Cher Muzyk at cmuzyk@gmail.com