TakerOne, a muralist and street artist whose larger-than-life artwork is on display around the world, is creating his latest "photorealistic graffiti" masterpiece right here in Prince William County at George Mason University's Potomac Science Center at Belmont Bay.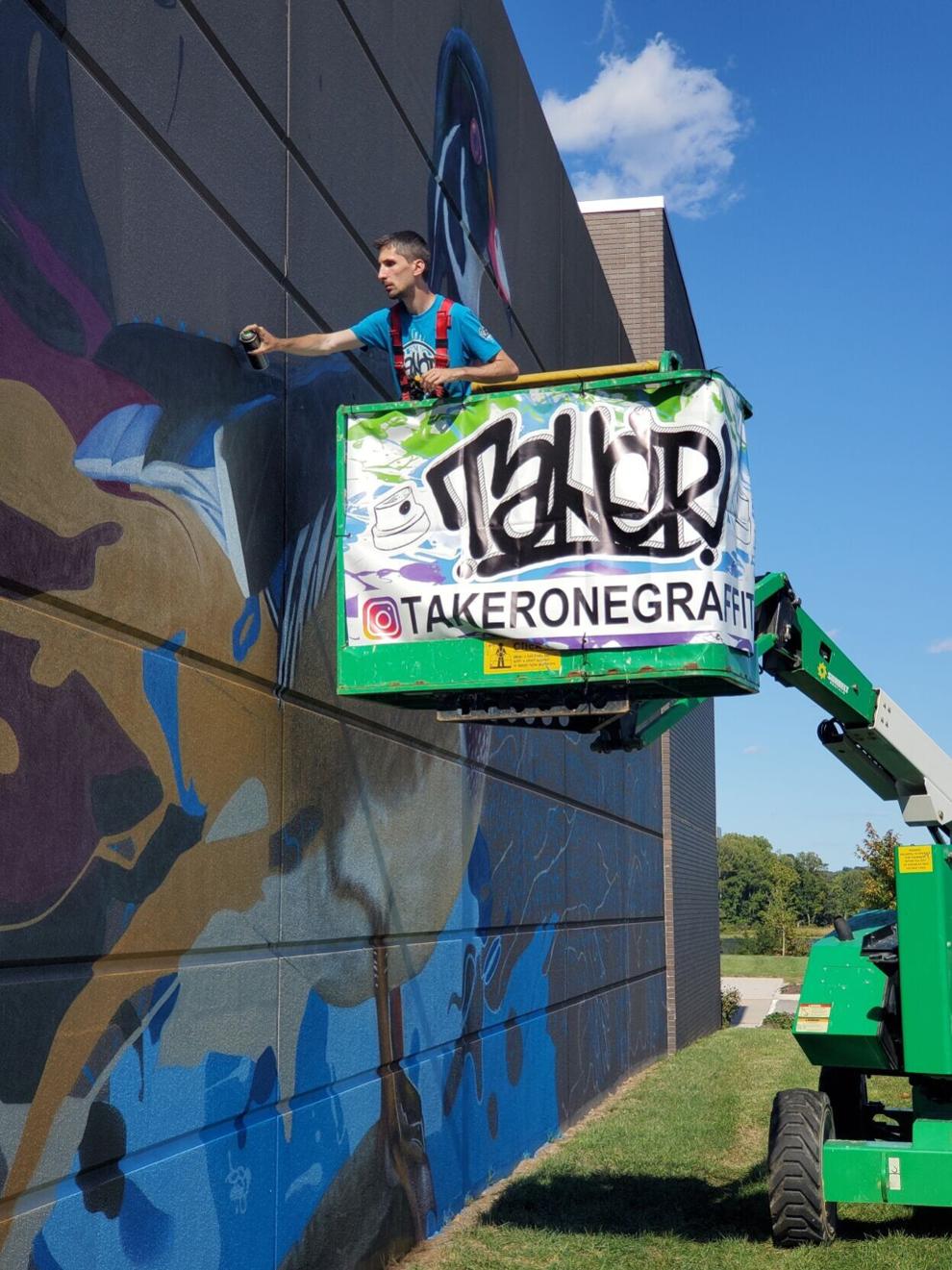 TakerOne, 34, who declined to disclose his given name in a recent interview, is from Budapest, Hungary. He started painting in 2001 and his work is featured on cityscapes in London, New York, Los Angeles, Auckland and multiple cities in Spain and Israel. On his website, TakerOne says he wants people to stop and say "wow" when they see his work. His goal is to add color to gray cities and to "beautify our built environment" on a grand scale.
Last week, TakerOne began creating a mural on the science center's parking garage that highlights the biodiversity of the Potomac River one spray can at a time. He said he expects to be finished next week.
TakerOne's mural is the first hand-painted outdoor mural commissioned by "Murals at Mason," the organization behind the project, and the largest mural TakerOne has ever painted.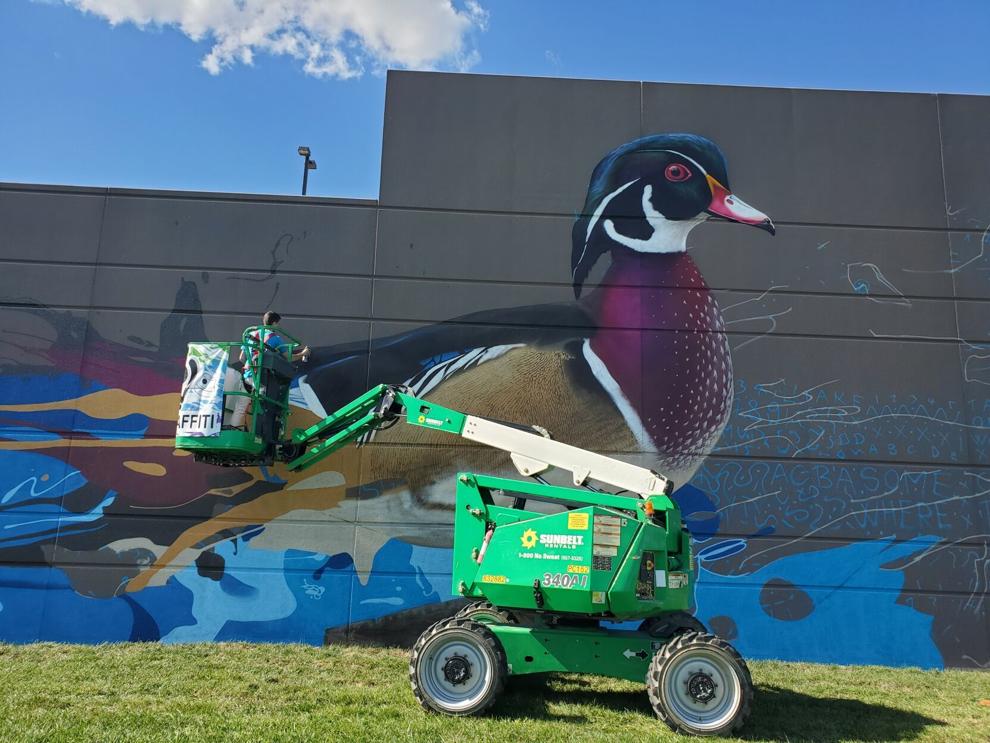 When complete, the piece will feature four different species native to the Potomac River area: a yellow swallowtail butterfly, a tree frog, a wood duck, and a North American river otter. TakerOne said he often paints animals and was happy to be asked to do a project featuring species native to the river. 
The mural was funded by a variety of donors whose support covered all project costs, including TakerOne's flight, boarding, meals, artist fee and supplies, according to Yassmin Salem, Murals at Mason's program manager.
Murals at Mason produces on-campus public art projects designed to engage social justice issues and to enrich the learning environment at the university. The organization began accepting submissions for an environmental consciousness series entitled "ELEMENTS" in 2019, but the onset of COVID-19 delayed the project, Salem said in an email.
After reviewing TakerOne's style, Salem said Murals at Mason knew he would be the best artist to create a mural that explored the dynamic relationships between art, humanity and nature at the science center.
Murals at Mason wanted the mural to tie into the Belmont Bay area and the type of research that is done at the Potomac Science Center, Salem said.
"TakerOne's mural not only aligned with our environmental consciousness theme, but also highlighted native species to Belmont Bay in an intriguing way," Salem said.
TakerOne created a few versions of the mural before they settled on the final design. Salem said that the process "ultimately led up to a vibrant, eye-catching mural that captured key species native to Belmont Bay [and] skillfully integrated the scale and environments for each animal, demonstrating their interconnectedness."
To see more of TakerOne's work, follow the artist on Facebook and Instagram at @takeronegraffiti. 
Learn more about Murals at Mason at https://www.masonexhibitions.org/murals-at-mason.
Visit the mural at 650 Mason Ferry Ave in Woodbridge.
Reach Cher Muzyk at cmuzyk@gmail.com