The first time I visited Leopold's Preserve was just under a year ago in March 2020. As an amateur birder, I was invited by my friend, David Larsen, who is a local birding authority and founder of the Regency Nature Lovers group.
That evening, I fed my kids, readied their bath, and then ran out of the house the second my husband arrived home so I could make it to the preserve just before twilight. No time to grab a blanket or camping chair, I stood out like a sore thumb when I clumsily jogged up to the viewing area -- camera and binoculars clanking together around my neck as I pulled on my mittens.
I heard just a couple of "shushes!" as I spotted David kindly waving me over among the 20 or so birders in attendance, all laser-focused on the still meadow before them. 
The reason we were bundled up on a cold night, staring straight ahead, motionless and silent (think the recent Bernie Sanders meme), was because were all hoping that as the sun slipped over the horizon we'd witness the rare courtship flight of the American Woodcock.  
Male woodcocks announce themselves with their distinctive nasally "peent" call and then take to the sky with an elaborate dance before returning to the ground hoping to have impressed a female woodcock, a display described as "one of the most magical moments in a young birder's life." 
We all eagerly awaited the dazzling show, eyes and ears at peak attention.  Just past twilight, we gathered our gear and walked across Thoroughfare Drive to another possible viewing location in a last-ditch effort to catch the action. As day turned to night we listened under the moonlit sky for the familiar woodcock call, but unfortunately the woodcocks stood us up that evening. It didn't matter, I'd already fallen in love with Leopold's Preserve.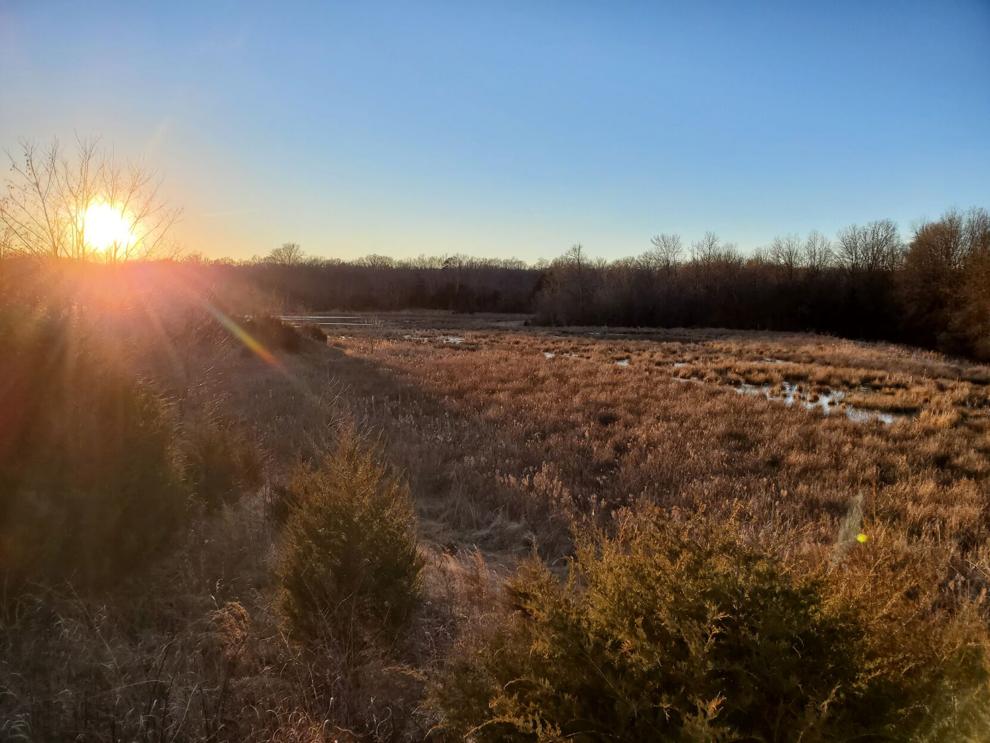 7 miles of trails
Leopold's Preserve, named for the famous conservationist, Aldo Leopold, is located off of Va. 55 in Haymarket and consists of more than 380 acres of natural open space open to the public from dawn until dusk every day of the year.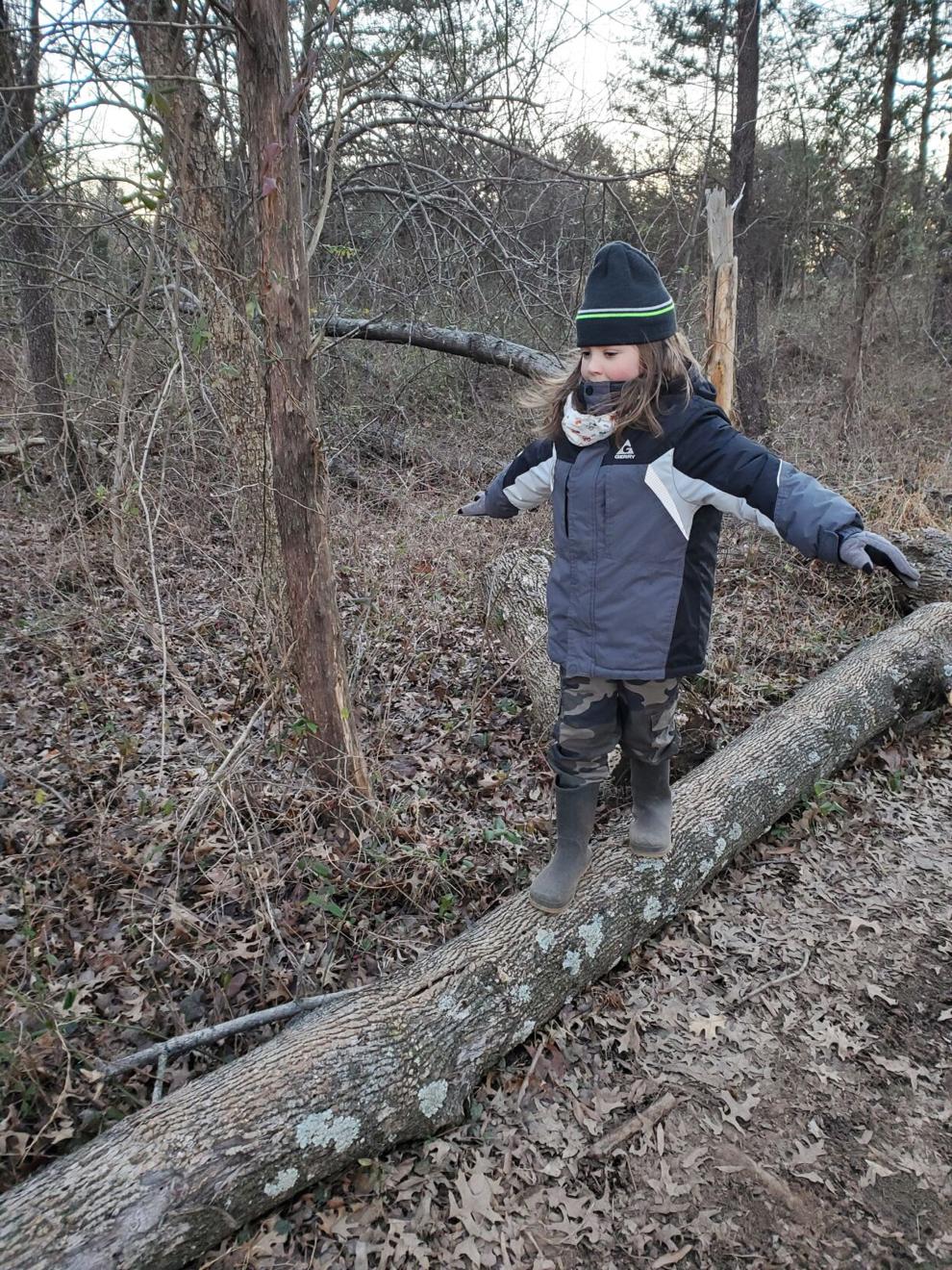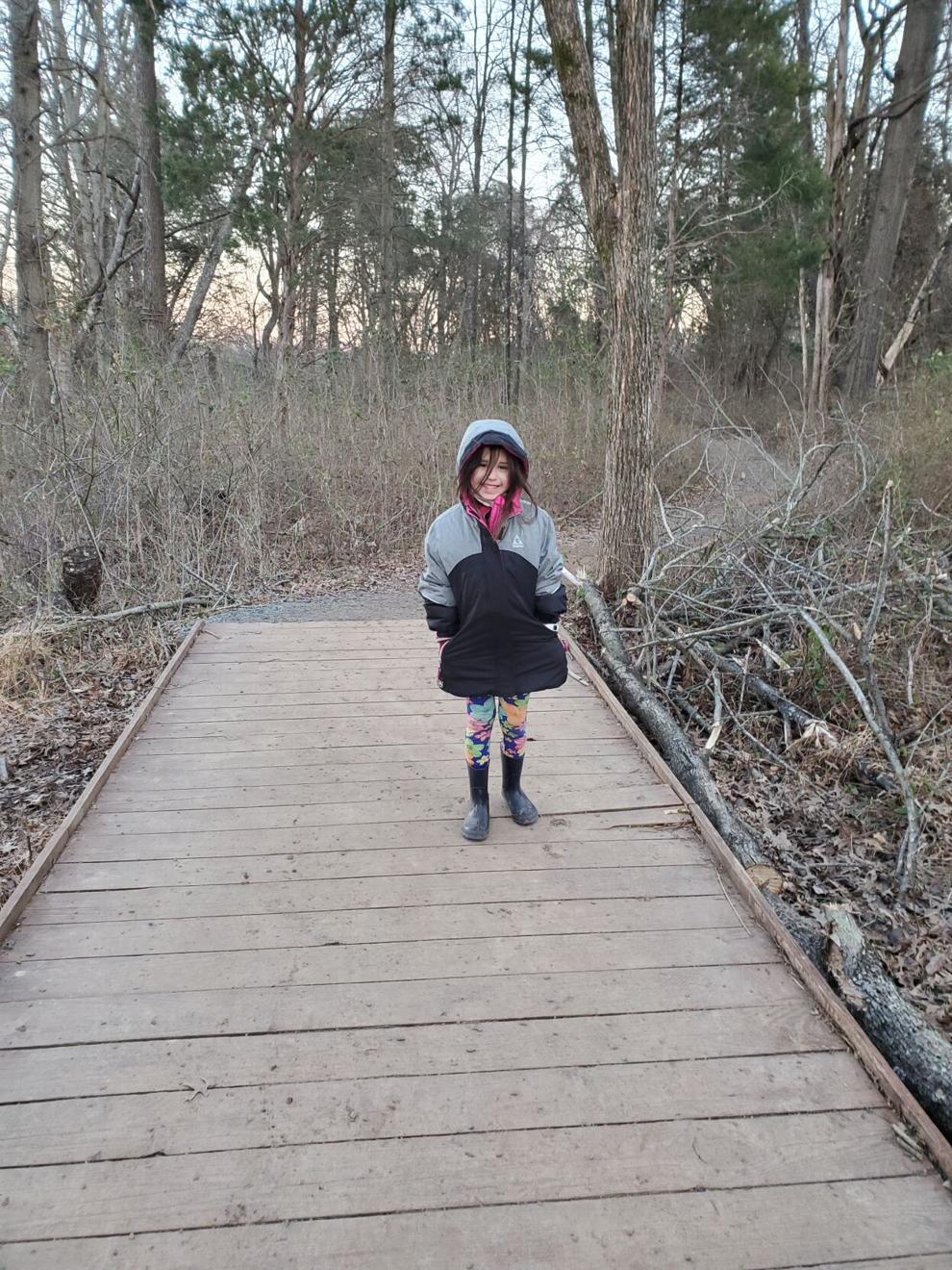 Interestingly, the preserve completely encircles the Villages of Piedmont residential community.  When the residential area was developed, some acreage was protected in perpetuity by a conservation easement held by the Northern Virginia Conservation Trust. The White House Farm Foundation, a nonprofit educational foundation, owns and manages the preserve and welcomes hundreds of visitors each week.
The preserve features over 7 miles of interpretive nature trails, and each one truly tells its own story. The paths are flat, wide and well-maintained, which make them easily traversable for even the youngest hikers. 
Rich in both nature and history, the trails offer an opportunity for visitors of every age to learn by reading the 34 interactive signs, seemingly located around every turn. When we took our 6-year-old twins to the preserve on a recent early-morning hike, my blossoming readers enjoyed running up ahead and trying to read the signs and then telling us what to look out for in the area or the story of the place we were standing. 
We learned about the ecology of the area, native plants, resident birds, and animals and their native habitats. We also talked about our ancestors and what it must have been like to be an Indigenous American living on the land, a farmer growing crops, and a soldier traveling through the fields and forests.  
In between signs, the kids ran like the wind with their hair blowing in the crisp morning air. Our dog smelled each new smell and guarded us from squirrels like a champ. While the kids relished slogging through muddy puddles, my husband and I were easily able to maneuver occasional muddy areas without any trouble. We picked up and examined rocks, spotted dark-eyed juncos foraging for food during their winter visit, and marveled at the cardinals, bluebirds and chickadees as they sang and swooped over our heads and in and out of the thickets. We also looked for animal footprints in the dirt and took turns guessing which animal was responsible for them. 
Wetlands with a view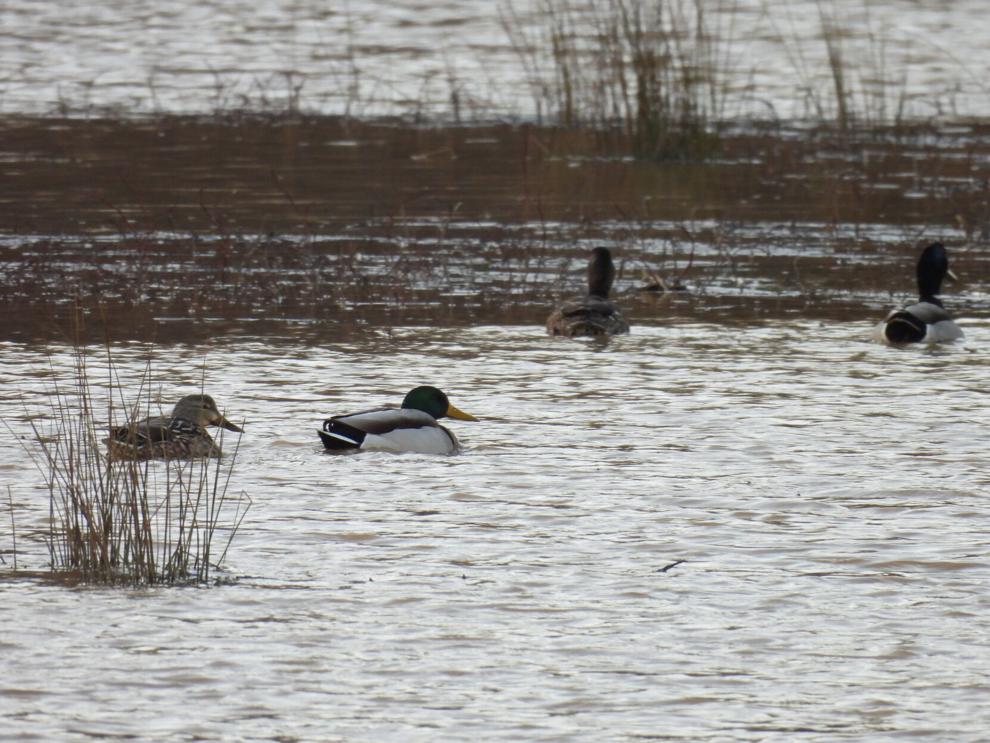 A pair of regal-looking grey and white mockingbirds, perched in pine trees with their feathers fluffed out for warmth, welcomed us to the western side of the preserve, which features a vast wetlands area. The kids were delighted when we encountered a wooden viewing platform overlooking the wetlands. The path to the viewing platform is paved and wheelchair accessible.  We stood for a long time, breathing in the fresh air and watching the waterfowl in the distance on the marshy waters. We also noted turkey vultures soaring high above barely flapping their wings. As I savored the moment, one of my kids disturbed the peace I only find in nature to remind me that Canada Geese have "teeth" on their tongues. It is true, they do.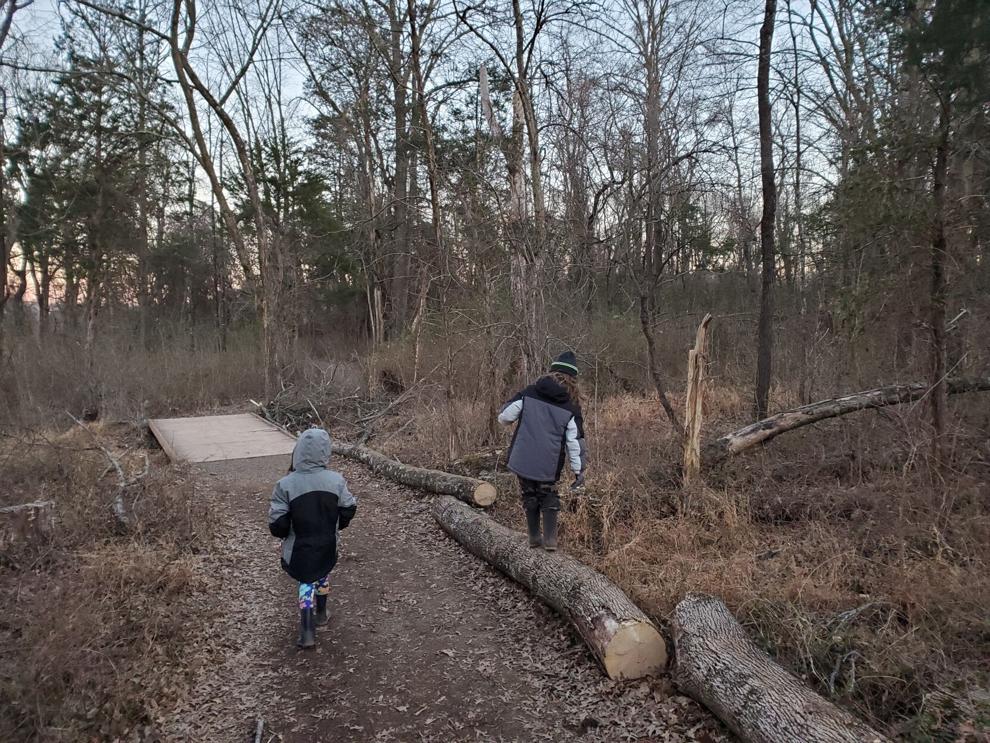 While my family encountered only a few other hikers on the trails, we were able to keep our distance, and everyone waved a cheerful hello and moved along on their own adventure.  Whenever we reached one of the many wooden bridges or pathways on the trails, one of my kids would jump up and down while the other one watched underneath to see if any furry or slithery animals scurried out. None did on a chilly January morning, but I am certain that will change when we head back in the spring and summer to see all of the exciting changes warmer seasons bring to the preserve.
I know for sure I will be heading back to the preserve solo one evening in early March to once again attempt to see the illusive American Woodcock courtship ritual. Hopefully this year's visit will be luckier than last. If not, I will keep trying because the preserve will be waiting for me.
Cher Muzyk is an attorney and mother of twins who lives in Nokesville. Reach her at cmuzyk@gmail.com