The Prince William County Fairgrounds' inaugural "Nights of Lights on the Fairgrounds" event is set to open this Friday, Nov. 26, two weeks later than initially planned and without a promised drive-thru light display, due in part to county permitting issues.
The event, initially advertised to open Nov. 12, was delayed two weeks because of those issues as well as global supply chain challenges, according to Diane Burke, a fairgrounds manager.
The event was initially advertised to feature a 1-mile-long, drive-thru light display, but those plans were dashed when the fairgrounds was unable to receive a necessary "temporary activity permit" from Prince William County.
County zoning officials took action against the fairgrounds earlier this year as a result of its repeated failure to obtain required building permits and inspections for events held in conjunction with Garden Bros. Circus last spring and summer, according to Wade Hugh, the county's director of development services.
Because the fairgrounds held the circus without required county approvals, the county revoked its ability to receive a TAP for one year beginning last July 9, according to a county letter obtained by the Prince William Times. 
The fairgrounds subsequently appealed the decision to the county's Board of Zoning Appeals, but it was denied, according to Prince William County Zoning Administrator Lisa Fink-Butler. 
When asked for comment, Burke said the permit is a moot point because the lights ordered for the event are caught up in ongoing shipping delays. 
"In order to have a drive-thru we have to have a TAP, which we cannot get. But we don't have the lights anyway. So it's really a moot point at this time," Burke said, adding: "But the Christmas Village is definitely opening on Friday. There will be no delay for that because we have everything that we need."
The fairgrounds is allowed to offer certain activities by-right, including fairs and carnivals, without a TAP. County building and electrical permits and inspections are required, however, Hugh said.
The event will now feature "a bigger and better Christmas Village experience" that will include themed light displays synchronized to festive music, barns decorated with colorful lights and Christmas trees, a maze and floor games for kids such as Tic Tac Toe and corn hole, and a Gingerbread House.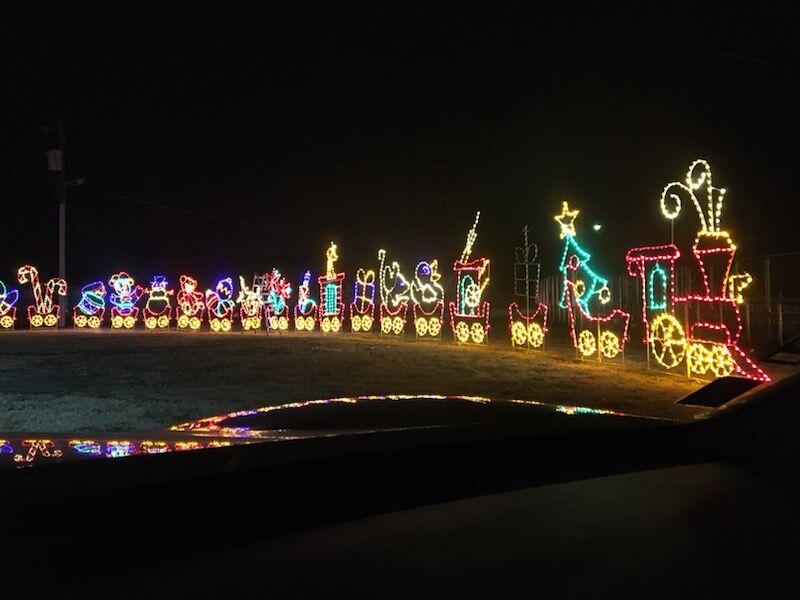 On some evenings, carols and sing-a-longs will be performed by local school choirs, Burke said.
Nights of Lights will also feature five carnival rides for kids for an additional cost. 
Burke said Nights of Lights will offer plenty of space for attendees to sit and enjoy the colorful lights, holiday décor and music. Food trucks will rotate nightly, and there will be holiday treats such as soup, hot cocoa and s'mores kits available for sale.
The fairground plans to offer four or five fire pits onsite to allow attendees to make s'mores or just relax near and warm up. County officials say the fairgrounds will need an operational permit from the fire marshal's office to offer fire pits, however.
Burke said there has been lots of interest in the Christmas Village and brisk advance ticket sales. Refunds are available to those who already purchased tickets for the canceled drive-thru event, she said.
Reach Cher Muzyk at cmuzyk@gmail.com