About 50 volunteers, split into nine teams, recently fanned out across a 15-mile-diameter area around Clifton Institute's nature preserve to count and record populations of the region's native winter birds.
"We haven't finalized all the data yet, but we had at least 85 species" recorded in the count, said Eleanor Harris, managing director at the Clifton Institute, in Warrenton. It's "a little lower than average … but still quite a lot." 
In addition to the usual "backyard birds," such as cardinals and sparrows, participants spotted ducks, raptors and a few owls, Harris said.
The annual bird count is part of a nationwide "Christmas Bird Count," which the National Audubon Society has coordinated since 1900. The Clifton Institute has participated for the past 22 years, according to Harris.
"There are [15-mile diameter] circles all over the country," said Harris, "and we're responsible for our circle," which encompasses the Clifton Institute property, The Plains and parts of Warrenton.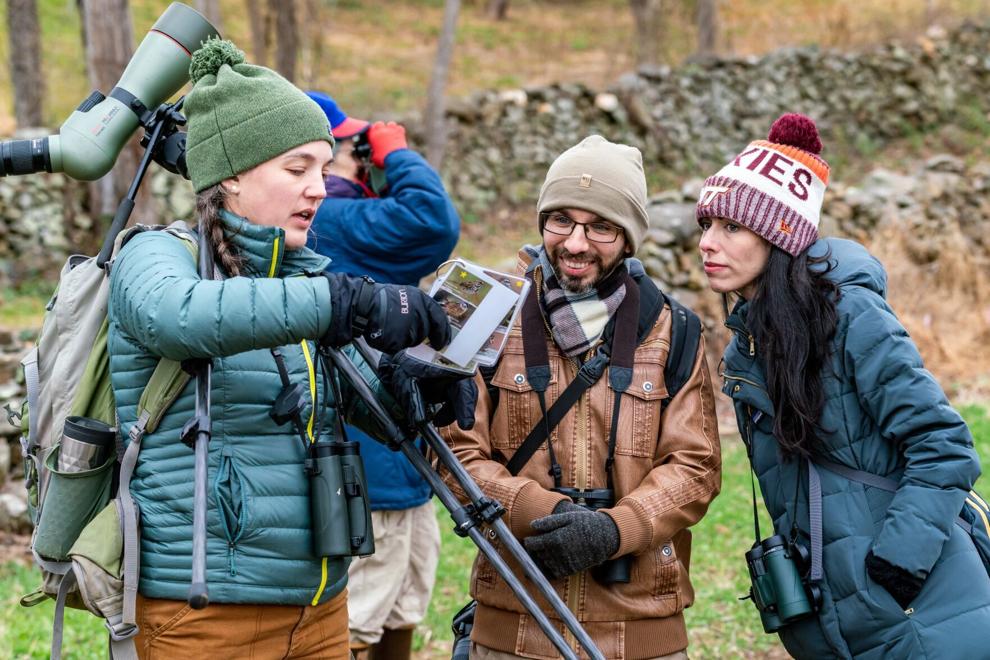 "The idea is to count as many species and as many individuals" as possible within that 15-mile zone. The data is submitted to a national database. Because the data collection is standardized across the country, Harris said, the Christmas bird counts act as a census, allowing scientists to compare population trends in different parts of the country. 
"It's just very unusual to have the same concerted effort for such a long time," said Harris. Having such long-term data collection "lets us go back in time and compare what was happening 100 years ago to what is happening now," she said with respect to local bird populations. "That's not something that's often available in science."
For Harris, the data collection also helps her and her colleagues find trends in local bird populations. For example, while the American Kestrel, a species of small falcon, has been declining nationwide for years, Clifton Institute data has shown the species' population has been increasing in the region. 
"We're doing some work to figure out why they're declining, so [the local increase] is really encouraging," she said.
Apart from the scientific value of the bird count, "it's a fun way to hang out with other people who are interested in birds," said Harris. With volunteers of different backgrounds and experience levels "there's a really nice community aspect."
"For me, it's a tradition I look forward to every year. It's a way of tuning into the natural cycle of the seasons."
Reach Liam Bowman at lbowman@fauquier.com