BadWolf Brewing Company, the first brewery in Prince William County and Manassas has stepped into what owners Jeremy and Sarah Meyers are calling the "third era." They've consolidated to their original home on Center Street in Manassas.  
The brewery's first era began when they opened their doors at that location, 9776 Center St., on June 19, 2013. Theu launched a second era when they opened a second location at 8420 Kao Circle in August of 2015.
By the end of 2017, however, the Meyers decided to go "back to their roots to focus on their family of two kids, three cats, nine spiders and a dog to make excellent small batch craft beer," according to a press release the Meyers issued this week.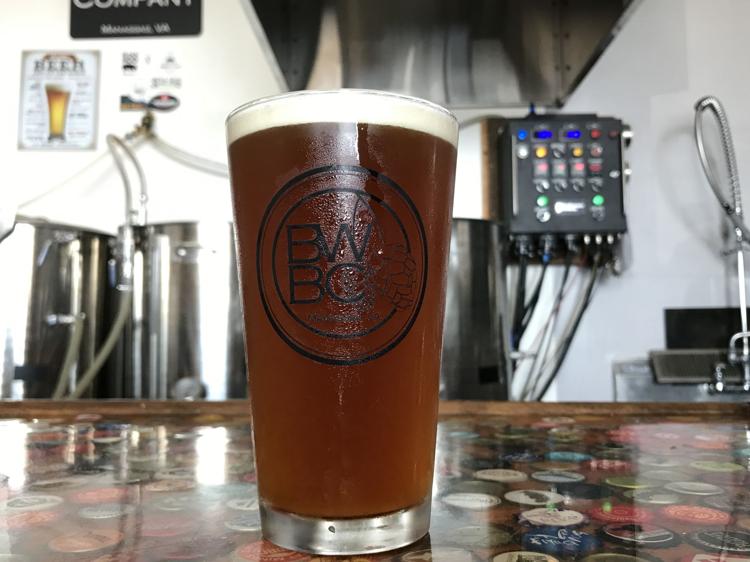 That also means a return to their original, smaller location and their specialty: small-batch brews.
"These batches are so small, they are likely the smallest batches brewed commercially in Northern Virginia, just 40 gallons at a time," the press release said.
The Meyers describe their digs as "a cozy nano-sized brew parlor" that seats 20 people with six beers on tap and "a smattering" of bottle offerings. Free popcorn is available to cleanse the palate.
What do they plan to serve next?
"We have our legendary belgian strong dark, The Oncoming Storm, in tank and should be ready in three weeks," Jeremy Meyers said. "Also, a cardamom grisette coming in a week or two. You can expect to see a variety of IPAs, pale ales, belgian style ales and sour beers coming soon. Really for us, any style of beer is fair game."
BadWolf is known for switching up the taps each week and are open to ideas. Jeremy might even brew a beer with your name on it if you have a cool idea or recipe.
 "Customers keep coming back because they are looking for something new each week and BadWolf can keep coming up with wild recipes," added Sarah Meyers. "There is always something new."