Amy Grant Wolfe, Manassas Ballet Theatre's artistic director, is preparing to take her signature and very personal ballet, "Colin: Son, Marine, Hero," to the Bender Jewish Community Center in Rockville, Maryland.
The ballet is the story of Wolfe's son, Colin Wolfe, who lost his life in Iraq to a roadside bomb in 2006.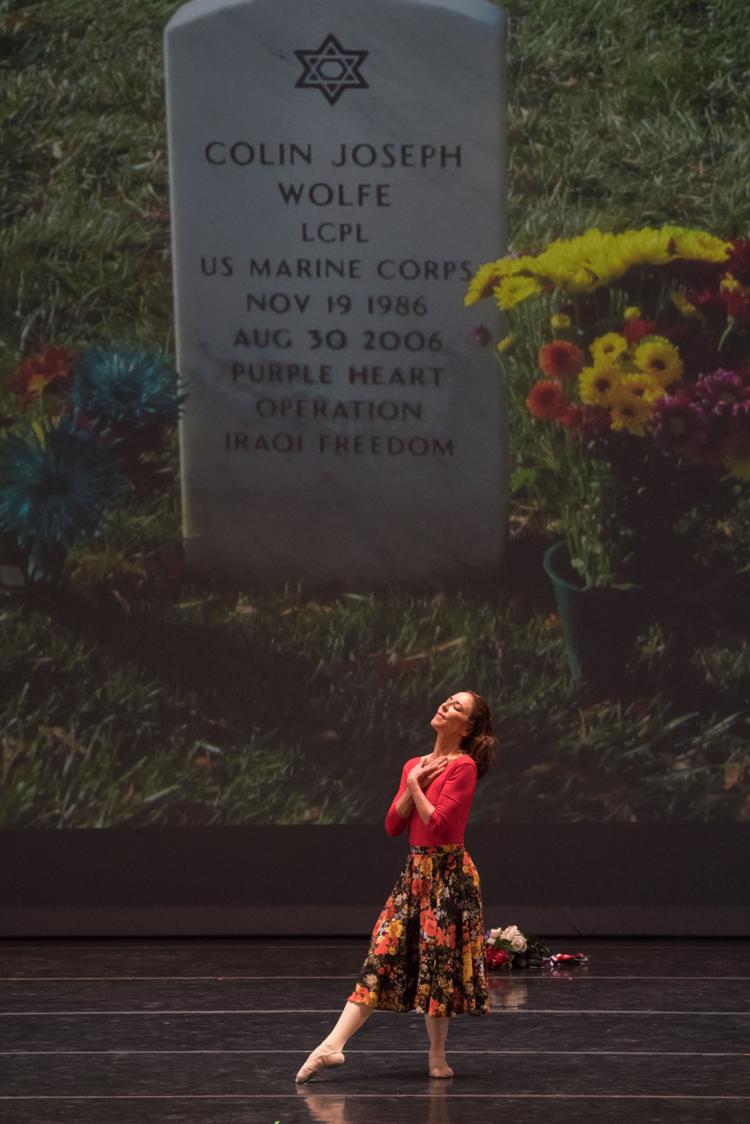 In 2013, Mark Menza, a composer and Amy Wolfe's longtime friend and colleague, approached her about composing a musical piece for MBT that was patriotic and in memory of her son, Colin. This led to the birth of a one act ballet about his life, and it caught the attention of the worldwide media.
News agencies around the world, including NPR, BBC, and Czech TV, responded with great enthusiasm, and many called for an expansion of the ballet to include more details.
After touring the one act ballet to Bakersfield, California, Wolfe went back to Menza to collaborate on composing additional music to expand the ballet. The full-length ballet debuted in November 2014 at the Hylton Performing Arts Center after Amy Wolfe, gathering inspiration by interviewing Colin's commander and fellow Marines during the summer of 2014, added new layers to the original heart of the story.
In May 2018, the ballet was presented once again at the Hylton Performing Arts Center. In that audience were two Israeli women from Rockville. They were so touched and moved by the ballet and felt it needed to be shared with their community, especially those in the Jewish community.
The ballet depicts three central aspects of Colin Wolfe's life: the discipline he developed from studying ballet as a child and teenager; his love and pride of his Judaism; and his call to serve his country.
Colin Wolfe grew up dancing with the Manassas Ballet Theatre, performing each year through 2005. A visit from Marines while in elementary school inspired him to join the service, a decision that was solidified after the terrorist attacks of 9/11.
In June 2005, Colin Wolfe enlisted with the Marine Corps, graduating that September.
"Colin became a Marine because he was passionate about making the world a better place," Amy Wolfe said.
The younger Wolfe was deployed to Iraq in July 2006. He was killed by a roadside bomb only seven weeks later on August 30, 2006.
Christina Brooks is part of Manassas Ballet Theatre, a 501c(3) nonprofit corporation founded in 1983 whose mission is to improve the quality of life in Northern Virginia by providing accessible and affordable professional ballet performances, educational outreach and the highest level of training to the serious student.