The Hylton Performing Arts Center kicks off its new season this September and October with an diverse lineup of artists and ensembles across genres.
The performances are part of various programming initiatives, including Hylton Presents, Hylton Family Series and Matinee Idylls, as well as two Hylton CenterEXTRA! performances.
The "Hylton Presents" season starts with the bold and brassy sounds of jazz group The Hot Sardines on Saturday, Sept. 21. The weekend continues with the first Hylton CenterEXTRA! performance of the season by the Grammy Award-winning trio, The Gatlin Brothers on Sunday, Sept. 22.
A full schedule of performances for September and October 2019 at the Hylton Center is below. Unless otherwise noted, these performances take place at the Hylton Performing Arts Center, located at 10960 George Mason Circle, Manassas, Virginia. 
Tickets are available for purchase in person at the Hylton Performing Arts Center Ticket Office, which is open Tuesdays through Saturdays, from 10 a.m. to 6 p.m. Tickets are also sold over the phone at 703-993-7759, or through the Hylton Performing Arts Center website.
All events include a pre-performance discussion one hour prior to the performance.
Saturday, Sept. 21 at 8 p.m. Tickets: $48, $41, $29
The 2019–20 season opens with an evening of entertainment by this New York-based jazz group known for their brassy horn arrangements, rip-roaring piano tunes and smoky vocals. "The Hot Sardines whisk you back to the days of Parisian cabarets, French Quarter jazz clubs, and Harlem speakeasies as they channel the music and the style of the Jazz Age while adding their own distinct contemporary verve," according to The Guardian.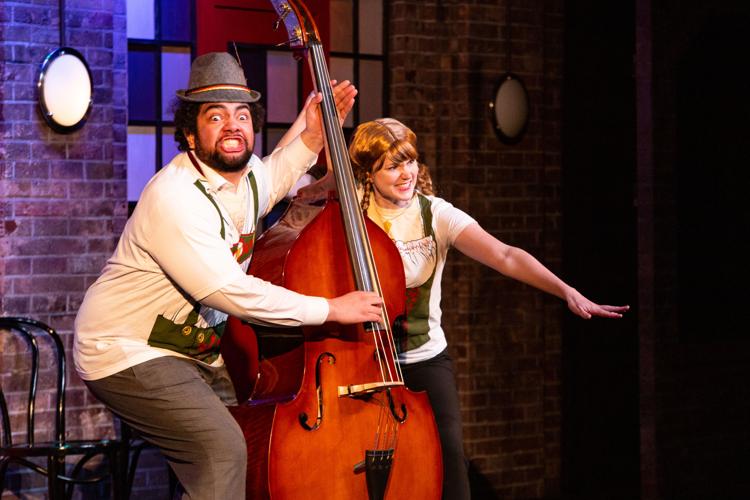 Friday, Oct. 4 at 8 p.m. Tickets: $46, $39, $28
There is nothing quite like live-sketch comedy, especially when it's performed by the renowned satirists of The Second City. For 60 years, the hilarious troupe that inspired "Saturday Night Live" and "Whose Line is it Anyway?" has defined social and political satire and launched the careers of superstars like Tina Fey, Stephen Colbert, Steve Carell, Julia Louis-Dreyfus, Keegan-Michael Key, Bill Murray and so many more.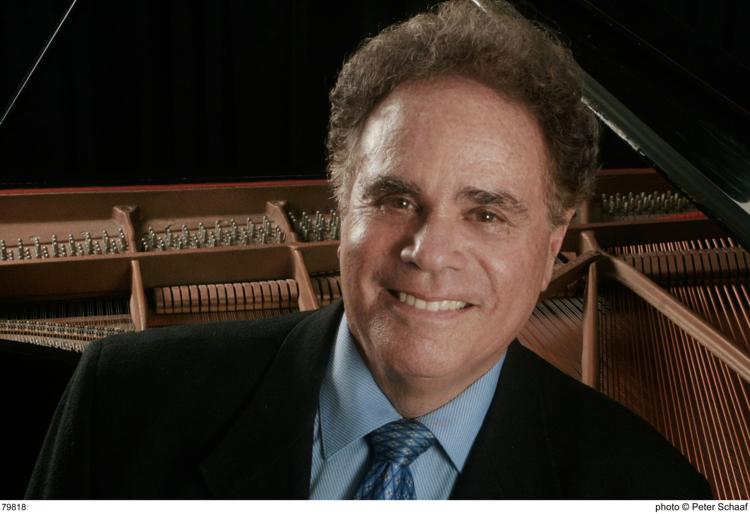 Keyboard Conversations® with Jeffrey Siegel
Saturday, Oct. 5 at 2 p.m. Tickets: $44, $37, $26. (family-friendly)
Become a classical music insider with Jeffrey Siegel, virtuoso pianist and storyteller at this concert full of the music by the ever-popular J.S. Bach.
This unique "concert with commentary" format gives the story behind Bach's masterpieces that charm the ear and touch the heart. This program of Bach's most beloved keyboard works includes the Partita No. 5, the Chromatic Fantasy, the Italian Concerto and haunting, poetic preludes. An interactive question-and-answer session will conclude the program.
Matt Haimovitz with Simone Dinnerstein
Sunday, Oct. 13 at 2 p.m. Tickets: $50, $43, $30
Marking Ludwig van Beethoven's upcoming 250th birthday in 2020, this concert juxtaposes this classical master with one of today's most influential composers—Philip Glass—for a fascinating concert of "then and now."
Two virtuosos, cellist Matt Haimovitz and pianist Simone Dinnerstein, present a program that showcases the two musicians as collaborators and soloists.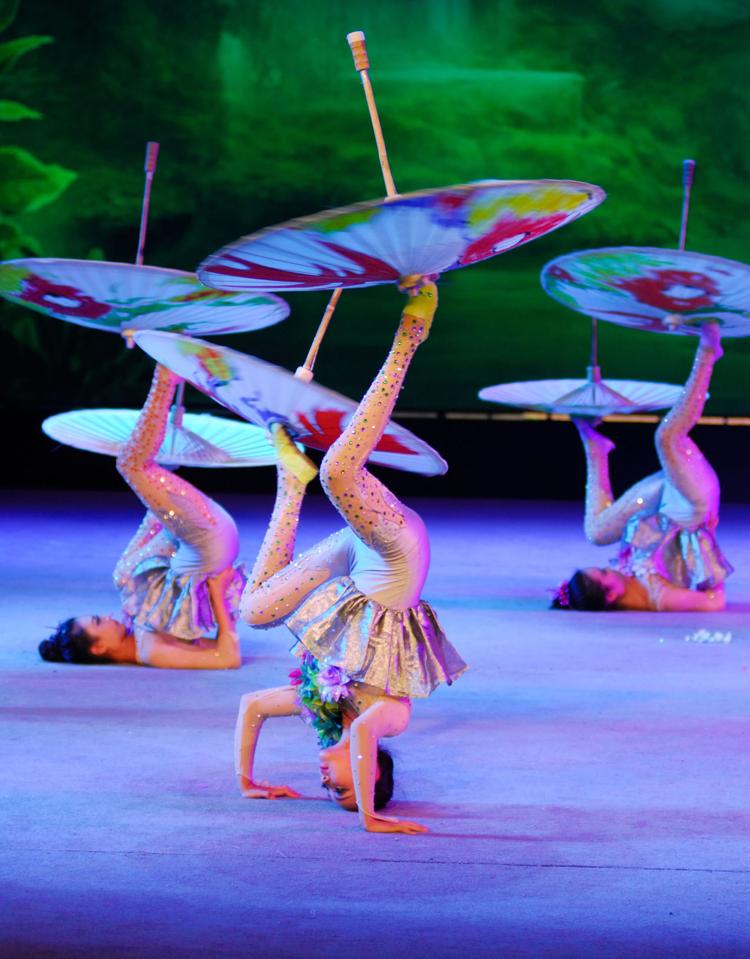 Thursday, Oct. 24 at 8 p.m. Tickets: $48, $41, $29. (family-friendly)
Direct from the People's Republic of China, this ensemble of elite circus performers thrills young and old alike with their amazing feats of agility, strength and poise. This performance is a colorful and lively celebration of the Chinese circus arts, which are famous throughout the world. The company features 40 leading circus artists and acrobats from the northern Hebei Province who execute many of the most popular Chinese circus routines, including hoops diving, lion dance, ensemble bicycle skills, foot juggling with umbrellas and more.
"Moon Mouse: A Space Odyssey"
Sunday, Oct. 6 at 1 p.m. and 4 p.m. Tickets: $15 for adults/$10 children; Recommended for ages 4 to 12
Lightwire Theater Company uses glow-in-the dark puppets, electro-luminescent wire, movement and dance to present a theatrical experience that is out of this world.
Events present a "menu" of distinguished musicians presenting a colorful variety of chamber music. These afternoon events include a luncheon prepared by an outstanding local restaurant followed by a one-hour concert and a coffee and dessert reception with the artists.
Terra Voce, featuring Maria Yefimova
Tuesday, Oct. 22 at 12:30 p.m.
Lunch, concert, and dessert reception: $49; Concert and dessert reception only: $29
Join the flute-cello duo Terra Voce for an afternoon of chamber music. Comprised of flutist Elizabeth Brightbill and cellist Andrew Gabbert, Terra Voce is known for its eclectic and genre-expanding programs that mix classical, traditional folk and even tango music to showcase the delightful chemistry between the flute and cello.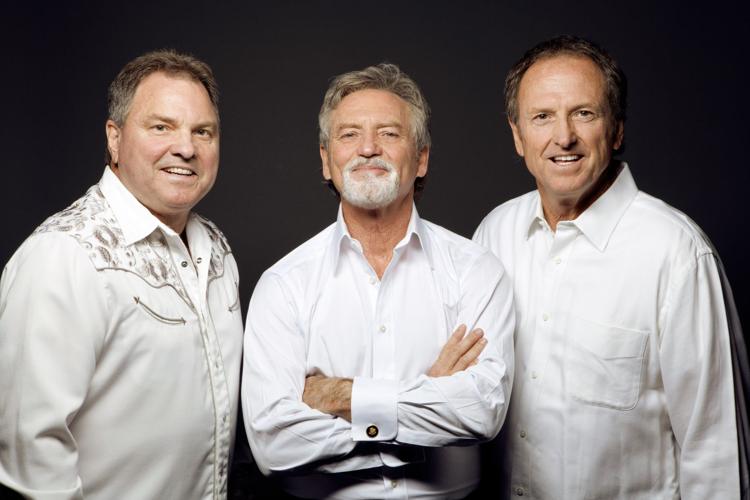 Larry, Steve, and Rudy -- The Gatlin Brothers
Sunday, Sept. 22 at 7 p.m. Tickets: $70, $55, $45. 
Country and gospel music legends Larry, Steve, and Rudy—The Gatlin Brothers – take the Merchant Hall stage.
"So You Think You Can Dance Live! 2019"
Tuesday, Oct. 22, at 8 p.m. Tickets: $100, $75, $45.
Recommended for ages 7+
"So You Think You Can Dance Live! 2019" brings together the top contestants from Season 16, airing summer 2019.
Sunday, Sept. 15 from 1-5 p.m. Free. Family-friendly
This 8th annual family-friendly arts festival features Prince William County Arts Council members and other community performers and fine artists. Activities for all ages, multiple stages of performances indoors and out, plus food and craft vendors with items for sale.
Prince William Little Theatre: "Judgment at Nuremberg"
Friday, Oct. 11 and 18 at 8 p.m.; Saturday, Oct. 12 and 19 at 8 p.m.; Sunday, Oct. 13 and 20 at 2 p.m.  Tickets: $20 adults; $17 seniors, students (12 years and older), and active and retired military; $13 children (12 years and younger)
This play centers around a military tribunal before which four Nazi judges stand accused of crimes against humanity. Themes addressed include non-combatant war crimes against a civilian population and the Holocaust while examining the post-World War II geopolitical complexity of the actual Nuremberg Trials. Issues at the forefront of this trial reverberate through history and challenge humanity to this day.
Manassas Chorale: "Broadway's Best"
Saturday, Oct. 12 at 7:30 p.m.  Tickets: $20, $18 adults; free to Mason students and children 18 years and younger.
Melodies find their way from NYC's Great White Way to Merchant Hall in this showcase of famous Broadway tunes. The full 100-voice chorale, its smaller ensemble and the top choirs from select local high schools perform favorites from a variety of musicals in this season opener.